Human Z and the Silver Vessel, the sophomore album from Redwing Blackbird, is a conceptual 
album evolving in real time. 
On the first Friday of every month, two freshly created new tracks are uploaded to Bandcamp, 
culminating in the final album release via LABEL records, on 31 October 2021. 
The latest two additions to the unfolding release for July are 'An Accident from the Future', and 
'Corpse of an Orchid'. This is the third instalment in the series since May, and as such, the advancing 
album has just passed the halfway mark.
                                                   Introducing Paul Baker / Redwing Blackbird: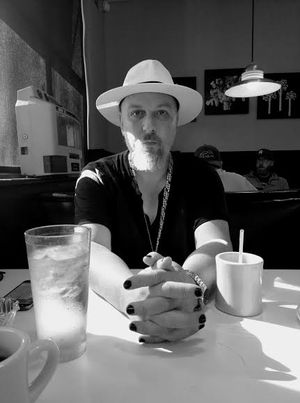 Redwing Blackbird is the focal project of Paul 
Baker, currently based in Denver, Colorado, USA. 
Baker is perhaps best known for his time with 
nineties goth rockers Second Skin, and more 
recently deathrock trio Plague Garden. 
Redwing Blackbird, on the other hand, distils 
influences from Baker's extensive background 
working across multiple genres: from the political 
ideology and ethos of punk; the guitar tonality 
and melodic lead bass of post-punk, proto-goth, 
shoegaze, noise-rock, drone-rock, and no-wave; 
the sonic nuances and complexities of prog-rock,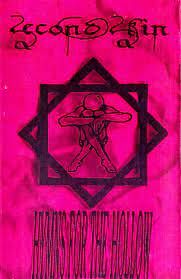 post-rock, and indie-psychedelia; the vocal growl 
of classic goth rock; and the rootsy Americana of 
neofolk-meets-Southern Gothic outlaw country. 
Comparisons have been drawn to everyone from 
Red Lorry Yellow Lorry, Big Black, and Joy Division 
through to Swans and Nick Cave; Dead Kennedys 
and The Clash; and even points of reference as 
disparate as Slint or Ween. And yet, despite 
having clearly defied and confounded convenient genre pigeonholes, there is certainly a coherent, 
distinctive, and immediately identifiable Redwing Blackbird sound. 
1991-2015 (in summary): from goth to shoegaze, indie, folk and back again 
From 1991-95, Paul Baker was bassist and cofounding member 
of the noted US gothic rock band Second Skin from Phoenix, 
Arizona; playing his first gig opening for Rozz Williams's 
Shadow Project at Phoenix's famous Mason Jar, and his final 
show with Second Skin's original line-up supporting Swans at 
Nile Theatre, Mesa, Arizona in August 1995. 
During this time, Baker appeared on Second Skin's debut EP 
The Scourging and the Crowning (1993), followed by the 
cassette album Hymns for the Hollow (1994), and played 
tourdates with the likes of The Wake, Human Drama, Screams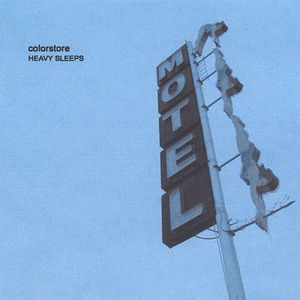 for Tina, and Switchblade Symphony. 
Following their split from the original line-up, both Paul Baker 
and former Second Skin guitarist Mark Erickson went on to 
tour the Southwestern US with various electronic, post-punk, 
indie, and shoegaze bands, most notably Blueshift (1996-97) 
and Colorstore (1998-2004). Fronted by Erickson, Baker's 
tenure with Colorstore culminated in the debut EP Heavy Sleeps (2004), and uncredited contributions to the follow-up album, When We Float the River (2006), released subsequent to 
Baker's departure. 
Baker next played in post-punk/new wave-meets 
indie/psyche/gaze group The Tremulants, fronted by Marco 
Holt, formerly of Loud Americans, and The Tremulants' only 
constant member. During Paul's time with the band (2004-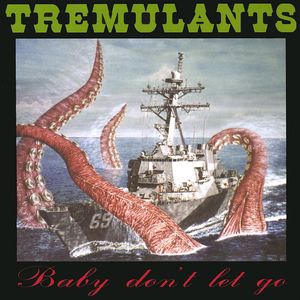 05), The Tremulants released one EP, Baby Don't Let Go, 
while notable live dates included several shows with Built to 
Spill, and an art gallery performance supporting Arcade Fire. 
Baker then took a personal hiatus from music, due to the 
birth of his youngest child. Following his departure, both 
Colorstore and The Tremulants would continue until 2012, 
when in a cruel twist of fate, both bands were tragically 
ended by the suicide of Mark Erickson, and the untimely 
passing of Marco Holt from cancer, respectively. 
Paul Baker had meanwhile returned from parental leave, 
venturing into the dark Americana / Southern Gothic genre, 
both as a solo acoustic journeyman, and as bassist with 
various groups, including roots-based quintet Hashknife 
Outfit (2007-2012), playing on the band's debut album Front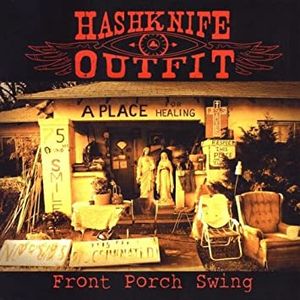 Porch Swing (2009). Increasingly based back-and-forth 
between Arizona and Colorado from 2009-2014, Paul 
acquired the nickname 'Good Neighbor', and in 2009 formed 
the Denver, Colorado acoustic ensemble Good Neighbor & 
His Tent City Drifters, who held a longstanding residency at 
The Lion's Lair, and released the Cow EP in 2013. 
Throughout his time on this circuit, Paul shared stages with 
prominent roots/folk, outlaw country, and Americana artists such as John Doe, Kinky Friedman, Billy 
Bob Thornton and The Boxmasters, and Australia's C.W. Stoneking. 
Too Klaus for Comfort: Redwing Blackbird origins 2015-2019 
Coming off the road after years of solid touring with various bands, Baker decided to relocate 
permanently to Denver, Colorado, while still fronting the Tent City Drifters. 
"In 2015, coming out of red state Arizona, I found myself wanting to write more politically 
motivated material, while returning to my post-punk, goth, and shoegaze roots: louder, anti 
police state, anti-capitalism material, as a one-man multi-instrumentalist neofolk project. 
Redwing Blackbird began as a protest against the rise of the white Christian nationalist 
movement that I saw taking root culturally among bar room owners, promoters, and patrons 
across the United States during my folk touring."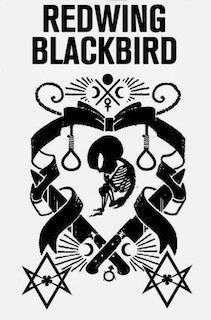 On 20 January 2017 (the day of the Trump inauguration), Paul began writing Redwing Blackbird's 
first album, Too Klaus for Comfort; material for which was road-tested throughout 2017-19 on tour 
in a white 1992 Buick Roadmaster hearse and trailer. Recording, mixing, and mastering was 
completed by Fernando Altonaga (eHpH, Plague Garden) at Bleeding Light Studio, and Too Klaus for 
Comfort was released on Halloween 2019. Adorned by Phoenix artist Tara Sharpe's depiction of a scene from Herzog's Nosferatu: Phantom der Nacht, Baker told local Denver paper Westword that 
the album's title (and title track) was both a nod to the notorious actor Klaus Kinski, and an 
analogous comparison between "the actor's madness and commitment to his craft" and that of then 
President Trump, "himself a consummate showman and insane person." 
Opening track 'It's Replicant Not Replican' referenced iconic sci-fi author Philip K. Dick's Do Androids 
Dream of Electric Sheep? – famously adapted to film by Ridley Scott as Blade Runner. Utilising this 
dystopian view of a future in which artificially created humans are denied the rights of others, 
Redwing Blackbird makes a point about our present climate: "We can't even recognise other 
sexualities and races as equals right now", Paul said. "So, it's kind of a sci-fi commentary on the 
condition of our country." Redwing Blackbird would later perform a graveside set where Philip K. 
Dick is buried in Fort Morgan, Colorado, during a festival to honour the author. Baker reportedly 
"showed up in his white hearse and performed in a cape with a set of headless mannequins." 
'The Spectacular Death of Margaret Fuller' paid tribute to the first fulltime female critic in American 
journalism; 'Capitalist Hands' referenced the driving forces behind Brexit; and 'Crackslipper' was 
touted as "blatant propaganda against capitalist fascism". Sounds and Shadows editor Ken 
Magerman described Too Klaus for Comfort as a "self-aware album full of camp, and spiralling 
darkness"; likened the sound to "batcave goth meets '90s britpop" with "a lot of prog-ish 
complexity"; and described the lyrical content as "diverse in scope … with a lot of piss and vinegar to keep it real." Other tracks to perform well with DJs and specialist radio included 'Devil's Horns', and 
a cover of Berlin's 'The Metro'. 
Live highlights for Redwing Blackbird in 2019 meanwhile included 
shows supporting Pink Turns Blue (Germany) and Kirk Brandon's 
Spear of Destiny (UK). During the same period, Paul Baker, Fernando 
Altonaga, and Angelo Antencio formed the post-punk/deathrock trio 
Plague Garden: a collaboration between Redwing Blackbird and local 
EBM duo eHpH. Plague Garden released their first album, Left in the 
Grave in February 2020, while Redwing Blackbird embarked on 
tourdates from Feb-March supporting Michael Aston's Gene Loves 
Jezebel, until the Covid 19 pandemic struck. 
                2020-present: Fire Cleans Everything, and Human Z and the Silver Vessel 
During lockdown, Baker challenged 
himself to write and record an EP in 
under thirty days through August, 
resulting in the Fire Cleans Everything EP. 
Released on election day (4 November 
2020), the EP evoked "a sense of the 
tension across the US" (Sounds and 
Shadows), ranging from the melodic post 
punk bass-driven goth of the title track; 
to the frenetic, sonorous jangle of 
'Guillotine'; the cosmic drone-rock of 
'Space Bridge'; and closing out with 
Baker's haunting, neofolkish treatment of 
Townes Van Zandt's 'Rake'. 
Sean Melody for Sounds and Shadows 
praised the EP as "brilliantly composed" 
and "a modern post-punk classic in 
waiting"; drawing attention to the 
"steady rumble of the drums and driving bassline" of title track 'Fire Cleans Everything', that could 
"just as easily have been released in 1984 as today, to be answered by the slow whining drone of the 
guitar". Citing Red Lorry Yellow Lorry for comparison, Melody called it "post-punk protest music with 
the restraint of a stalking jaguar." The reviewer likened the "momentum, liquidity (and) psychedelia" 
of 'Space Bridge' to post-rock/mathcore outfit Slint's acclaimed sophomore outing Spiderland – 
"powerful yet understated enough to become a cult classic". 'Guillotine' once again drew 
comparisons to the Lorries: "chillingly upbeat yet apropos… encapsulating me in some dark embrace 
that will last for years"; while Baker's delivery of 'Rake' was likened to Michael Gira and Nick Cave: 
"a down tempo neon ballad laced with the echo of western guitar. This track exposes so much 
aurally that the story becomes visual… a journey down the highway heading away from the chaos of 
the city, even if it is just for a moment in a seedy motel." The second Plague Garden album, Requiem of Souls, followed in May of 2021, featuring artwork by Albie Mason (Scary Black), and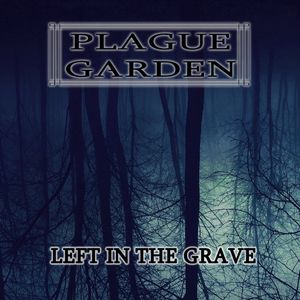 a cover version of Tinita Tikaram's 'Twist in My Sobriety'. Baker 
had parted company with Plague Garden shortly before the official 
release,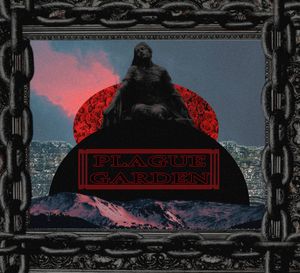 albeit amicably, and not before making an appearance in 
the video for the album's lead single, 'Dead on the Floor'. Baker 
has since been solely focused on the currently unfurling Redwing 
Blackbird album, Human Z and the Silver Vessel. 
It was also in May of 2021 that Redwing Blackbird appeared as the 
only US guest on the line-up for Desde Las Sombras: a livestreaming event primarily showcasing 
Latin American artists such as Last Dusk (Costa Rica), Animal Rojo (Mexico), Luna Mysti (Mexico), and 
Jesucrisis (Chile/USA), along with international guests such as Two Witches (Finland), Screaming 
Dead (UK), and Malefixio (Spain).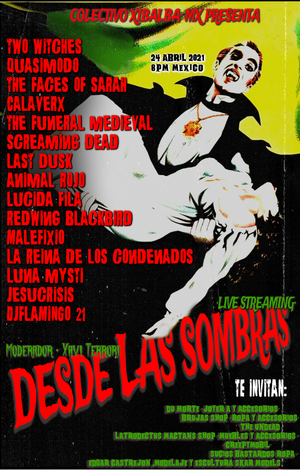 Days later, Redwing Blackbird announced 
signing to Detroit, Michigan's LABEL 
records, and issued the first two pre 
release tracks from the forthcoming 
album, namely 'All as They Fear' and 
'Human Z'. The next two tracks, 'The 
Silver Vessel' and a reworking of 'Space 
Bridge' followed in June, and more 
recently, 'An Accident from the Future' 
and 'Corpse of an Orchid' became the 
latest additions to the progressing album. 
The next two tracks are due to appear on 
Friday, 6 August 2021. Monthly 
instalments will culminate in the full 
album release of Human Z and the Silver 
Vessel to coincide with Halloween on 31 
October 2021. 
On the same weekend, Redwing Blackbird will play host to Curse Mackey (frontman for Evil Mothers, 
and formerly of Pigface, My Life with the Thrill Kill Cult, et al) live in Denver, Colorado, at HQ. 
Follow Redwing Blackbird online 
Bandcamp: https://redwingblackbird1.bandcamp.com/ 
Facebook: https://www.facebook.com/redwingblackbird7 
Press / promo inquiries: utm.musicgroup@gmail.com